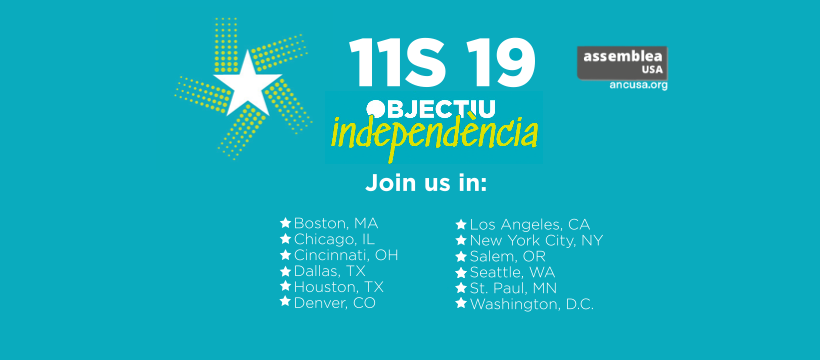 ANC USA and its members organize and/or participate on many political, cultural and educational events, including rallies, book fairs, conferences at universities,…
Follow us on Facebook and Twitter, or visit this website to learn what we are working on next.
On September 11th, Catalonia celebrates its National Day. Join us on any of the multiple Events we'll host or participate on, all around the US, to celebrate this festivity.
Monthly
Weekly
Daily
List
Grid
Tile