Sant Jordi – Kensington Day of the Book Festival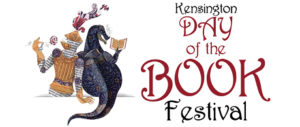 Friends of Catalonia in the US is a group of Catalans and sympathizers that celebrate the Catalan nation, its culture and traditions, and are keen to explain what is happening in Catalonia today!
This year Friends of Catalonia in the US is organizing a book stand together with ANC-USA (Catalan National Assembly) at the Kensington MD Book fair!
One of our most beloved traditions is St George's day, the Day of the Book and the Rose, a day when the most wonderful book fairs take place all over Catalonia. Catalans celebrate the day by gifting books and roses to friends and loved ones and by the end of the day, some six million roses will have been given away and more than 800,000 books purchased in Catalonia.
Come and visit us so we can tell you more about this amazing tradition and Catalonia! We will have a lot of information and fantastic books on our nation on sale:
Books on Catalonia (in English)
English Translations of Catalan literary masterpieces
A free book exchange of books written in Catalan language for those who are speakers or learning it!
Join us!!